Meet John E. Bogers, DDS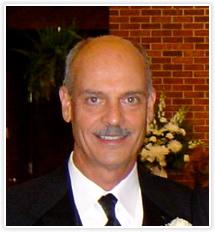 Originally from Wheeling, W.V., Dr. Bogers received his BS degree in biology from Bethany College and his D.D.S. degree from West Virginia University School of Dentistry. Before coming to Huntington, he spent 3 years with the National Health Services Corp. providing dental services in underserved areas of (Blacksville) and Grafton, W.V.
Dr. Bogers has been a very active member of the Hungtington Dental society, serving twice as president, the West Virginia Dental Association, ADA, and The Huntington Dental Continuing Education Association (An area study club). He has been actively involving in many community and church organizations. In 2017, Dr. Bogers was appointed by the Governor to the West Virginia Board of Dentistry for a 5 year term.
Office Hours
Monday: 8:00 am – 5:00 pm
Tuesday: 8:00 am – 5:00 pm
Wednesday: 8:00 am – 5:00 pm
Thursday: 8:00 am – 5:00 pm*
Friday: 8:00 am – 5:00 pm
*Every 2nd Thursday: 11:00 am - 7:00 pm